SCHOOL CABINET
Posted on: 15-Jul-2019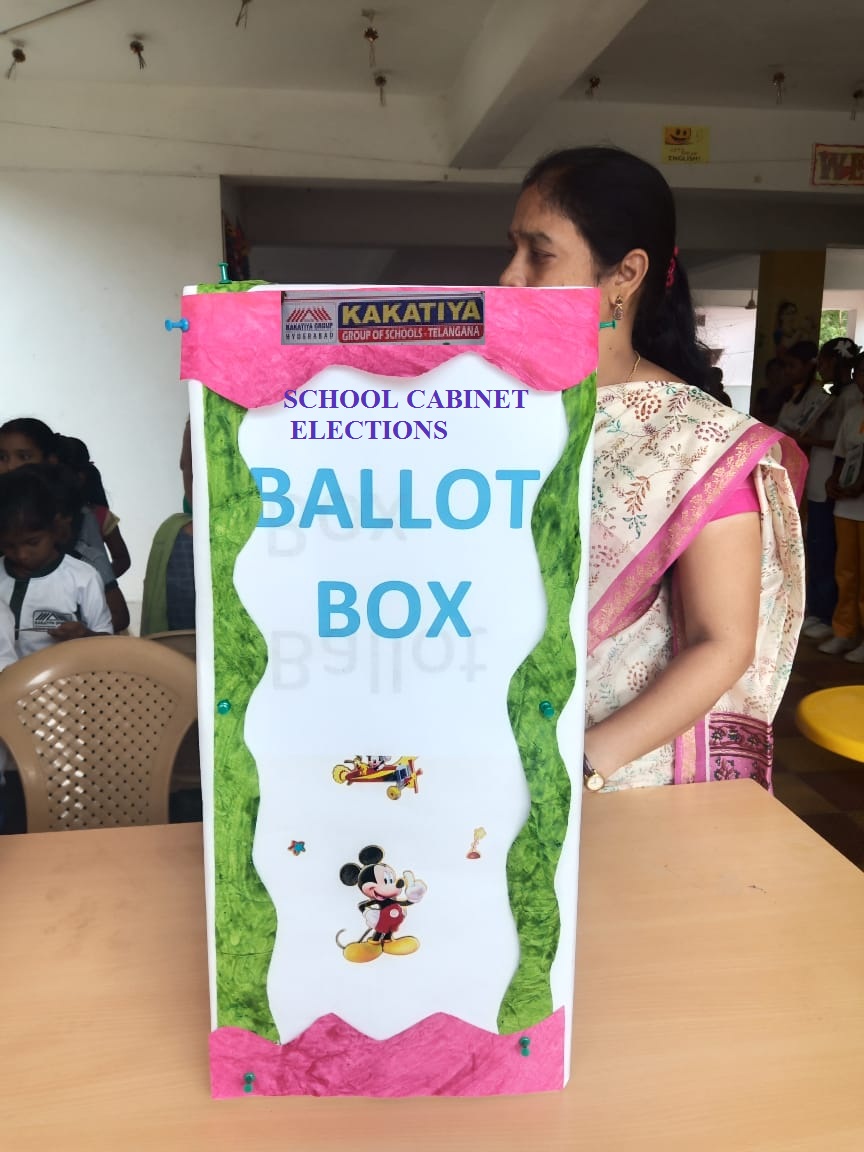 "KAKATIYA SCHOOL CABINET" is very important committe in the school plays an important role in maintaining discipline and organizing various programs in the school.
"Kakatiya School Cabinet Elections" were held in July - August-2019. This poll's principal objective is to let the students understand democratic practices and learn the values of democracy , casting of vote in our school was on ballot paper. Before voting begins we have given first exposure to voting system students of all the classes were given instructions of the whole process starting from placing ink on the left fore finger to the way of casting their votes. Constestant were given the option to choose the symbols and asked them to campaining about them in the school especially why vote to them? What's the benefit of voting them.
Our Kakatiya School is divided into 4 houses
YUKTHI, RIBHU, BIJA, GRAHAKA
Each house is guided by a house head and group of teachers. This unique system develops co - operation, mutual understanding and organizational skills. It also teaches team spirit and creates an atmosphere of healthy competetion in various fields.
We elected Head boy, Head girl, Captains and vice captains for our school house system. Afeter elections Investiture ceremony will be held with great honour and solemnity. The elected school cabinet sworn in on this day to maintain an atmosphere of friendly cooperation, peace, discipline and unity in the school.