YELLOW COLOR DAY
Posted on: 20-Jul-2019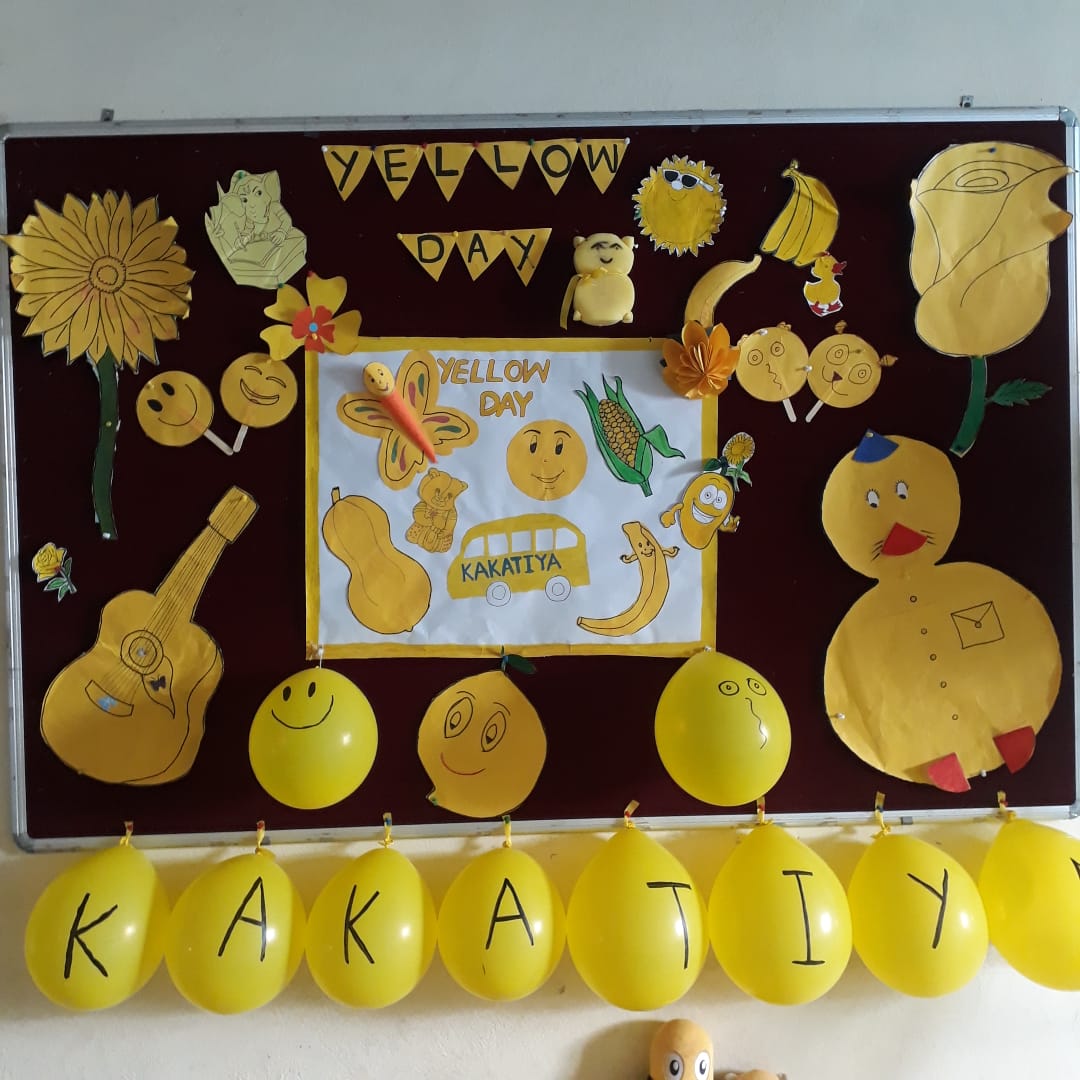 Colors which make the world look beautiful. Colors are indeed the smiles of nature. With this objectve the students from Pre-Primary celbrated "YELLOW DAY" on 20-07-2019.
The Yellow Day, this theme day helped the children to understand the conceptws of primary colors, Yellow signigies hope and happiness.
To mark this day very special, students and teachers were dressed in yellow clothes. Classes and school premises wee decorated yellow color balloons, object, theme based charts etc.
Students actively participated in "Show and tell" activity. Each of them got an opportunate to speak about their favourite yellow object.
Our little ones learnt and enjoyed dancing to the rhyme " Yellow Yellow like a sun". Later they had Art and Craft activity on yellow color bubble wrap printer banana, balloon print chicks, bright sun with buttons.
The day ended wit a game " DICE WITH EMOJIS" , children enjoyed rolling the dice and showing different expressions. Overall it was fun and every thing learning experience for the students.