HIGH SCHOOL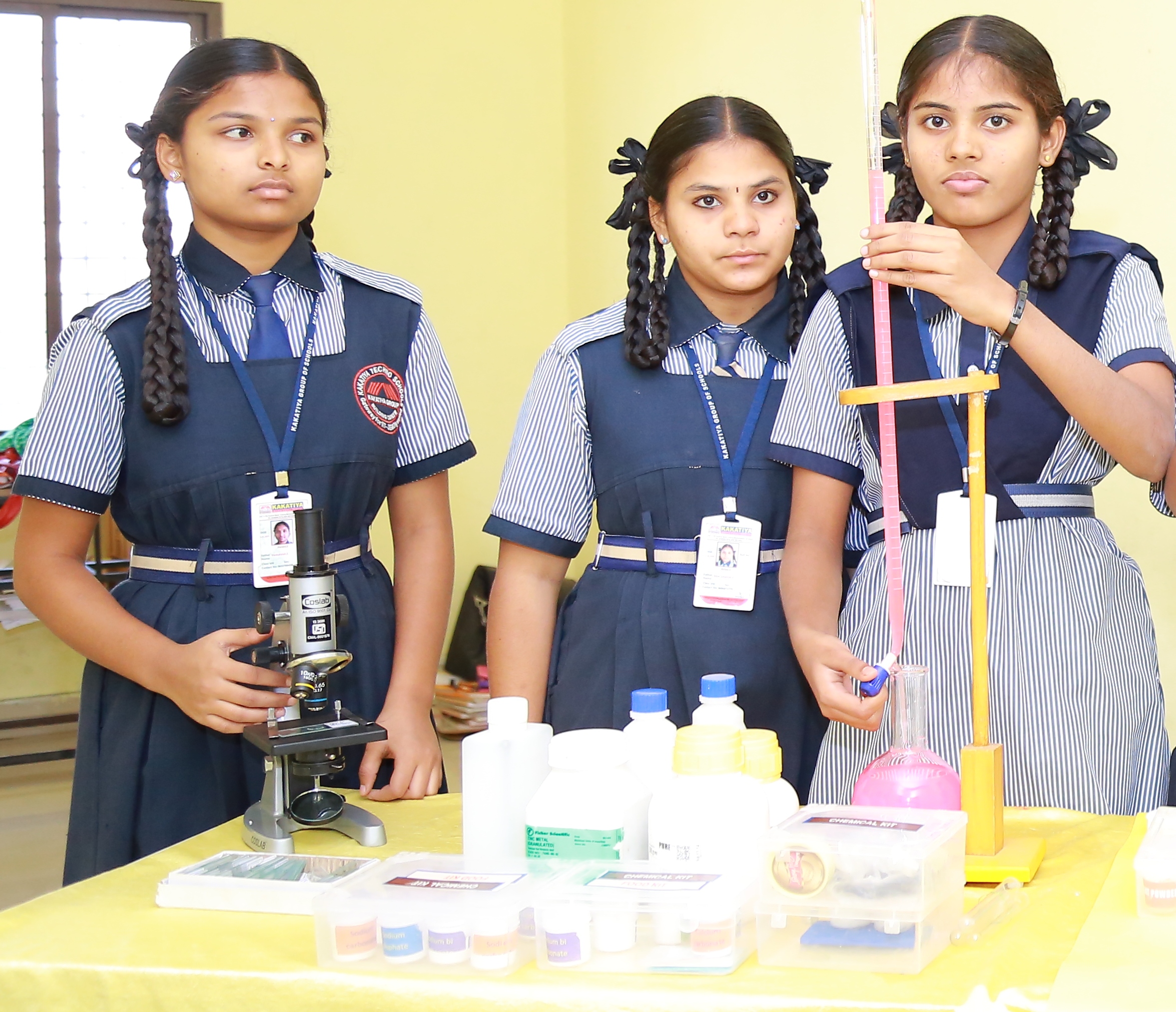 The Primary objective is to provide a solid and unshakeable foundation in the core subject areas of Science, Mathematics and Languages.
It is not limited to textbook learning alone - instead our experiential curriculam provides hand-on learning, teaches macro concepts,
encourages free expression and develops creative and critical thinking. As per CCE guidelines, the prime focus of our curriculam is
on innovations in teaching, learning methodologies by devising student friendly and student centre paradigms.
IIT / Medical Foundation
The fruit of education lies in its roots. Providing a strong foundation for the students for their future is one of the most important aims of education.
There is a necessity for every educations institution to divert from its traditional method and it needs to fulfil the requirement of its students in
this competitive world. So, giving strong IIT / Medical foundation classes a 'smart move' by KAKATIYA by expert IIT faculty is helping our students
to gain seats in IIT / NEET etc. Today many of our students are in IIT's and other permium institutions all over the country.
We conduct IIT / Medical Objective Test every fortnight to the students to test their performance at regular intervals, then term wise one Cumulative
Test and Grand Test at the end of academic year. State wide ranks will be given to improve their competitive skills.